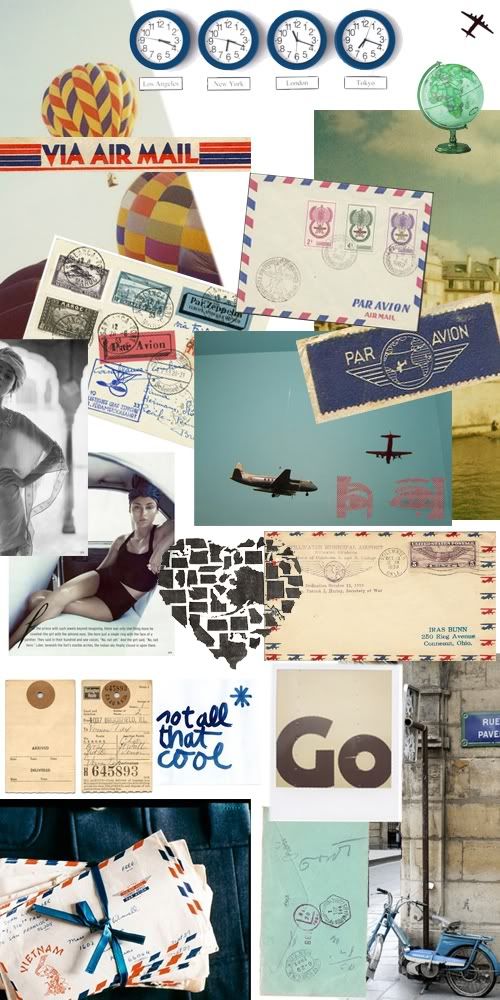 Here at Vogel
10
, We're not sure which we love more, receiving mail, or sending it. But we are sure of one thing, the feeling of ripping open a letter decked out in airmail stripes and tons of foreign stamps brings us back to days of pen-pals, of love letters, and of that handwritten, handmade, hand delivered time when even the smallest things in life seemed like a big adventure.
This spirit is what inspired the look and feel of our new brand; A feeling of mystery, of travel, memories, and all the adventures that are ahead.
Above, our first concept board for the new direction of Vogel
10
-- and now, finally, after months of sewing and sketching-- we are ready for takeoff....we hope you'll join us.
Go image via inspirationrays
Not all that cool watercolor by Nigel Peake
States United (heart State) by Beauchamping


If you are the author of any of the additional images, let us know and we'll add your link.